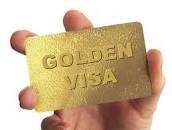 Official extension of the 250,000€ limit until the 30th of April 2023!
You can still buy your property until April the 30th of 2023 for 250,000 euros!
Leeway has been given until the 30th of April 2023 to anyone who has already signed an agreement to give an advance payment. The former will get their property at its old price, i.e., 250,000 euros. The transfer of the property must be completed by the end of the year.
On the 21st of December 2022, the Minister of Development and Investments of Greece, referred to the changes of the GOLDEN VISA and the reasons as to why the government is proceeding with a new framework.
"Until today, the five-year golden visa – that is, the residence permit – was given to every investor who made an investment in a property of 250,000 euros or more. With the arrangement we are now proposing, for the center of Athens, for the southern suburbs of Athens, for the northern suburbs of Athens and for the center of Thessaloniki, as well as for some other areas of high economic activity, such as Mykonos and Santorini, the limit of 250,000 is changed to 500,000 euros.", said the Minister.
The closing statements of the Minister of Development and Investments were, "So we are giving a reasonable period of time for the market to adjust, so that no damage is done to the golden visa procedure".
Achilleas Karapatakis – External Associate